Concrete Contractors in Appleton, WI
Since 1978, Lecker Construction LLC has been among the premier concrete contractors in Appleton, Center Valley, Mackville, Greenville, and Freedom, WI.
We are proud to be a locally-owned and -operated concrete specialist, employing skilled workers to provide residents with high-quality concrete pouring and construction. To learn more about ways that we can help you improve your home with high-quality amenities like above-ground swimming pools, driveway pavers, and concrete foundations, contact us today.
Contact us today for a free quote!
Your Construction Experts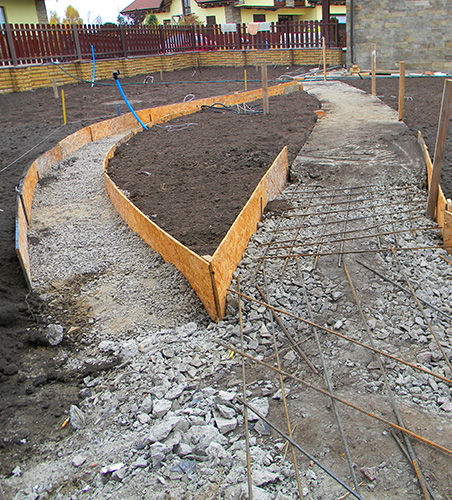 For more than 35 years, Lecker Construction LLC has been one of the most trusted concrete contractors in Appleton, WI. Why? Because we take pride in the work we do! We provide our clients with a range of high-quality services, including patio installation, above-ground pool installation, driveway resurfacing, home foundation services and more. Our crew is capable of meeting all of your concrete needs. We even offer custom concrete designs specially created to accentuate the existing beauty of your property! When it comes to concrete, our combination of expert knowledge and detailed workmanship sets us apart from other companies. We truly take pride in what we do, regardless of the scope of work.
Our concrete work transcends traditional jobs. In fact, we're a premier pool contractor in Appleton, WI! We offer a wide range of services related to pool installation and care, including installation of both above-ground and in-ground swimming pools. We can also help you improve your existing swimming pool, by installing accessories like diving boards and slides. We can also help you lay a new foundation for your future home, install a breathtaking new patio or resurface your driveway—we do it all! Our team boasts an A-plus rating from the Better Business Bureau (BBB) of Wisconsin. Here are just a few reasons to help cement your decision to hire us as your concrete contractor:
We are a locally-owned and -operated company.
Our teams are capable of performing a wide range of concrete-related services at-scale.
We offer Appleton businesses quality commercial snow plow and snow removal services.
We'll gladly offer you a free estimate on any of the services we provide.
Contact Your Concrete Contractors
Lecker Construction LLC has the expertise and experience necessary to add a pool, patio and more to your home. Contact our concrete contractors to learn more and to get a free estimate on services. Providing pool installation and foundation repair to Appleton, WI and surrounding area:
Outagamie County, WI
Little Chute, WI
Kimberly, WI
Combined Locks, WI
Waupaca County, WI
Freedom, WI
Greenville, WI
Black Creek, WI
Mackville, WI
Brown County, WI
Neenah, WI
Menasha, WI
Sherwood, WI
Center Valley, WI
Winnebago County, WI
Winnebago, WI
Oshkosh, WI
Green Bay, WI
Binghamton, WI
Calumet County, WI