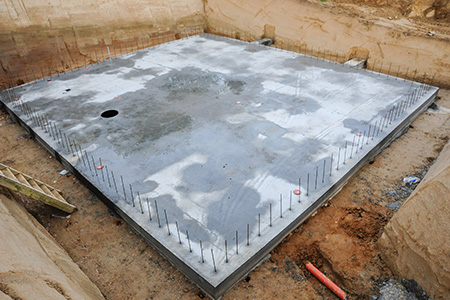 The importance of a strong foundation can't be understated, which is why you should rely on Lecker Construction LLC to provide you with the quality construction services necessary to keep your home or other building in good standing.
As the region's premier concrete contractors, we're proud to offer high-quality foundation and wall pouring services. We can help you create a concrete foundation for your home or other structure, as well as retaining block walls in Appleton, Center Valley, Mackville, Greenville, and Freedom, WI. We create robust concrete foundations capable of withstanding the tests of time.
Foundation and Wall Services
Our experienced team provides a full range of foundation and wall pouring services. Here are just a few of them: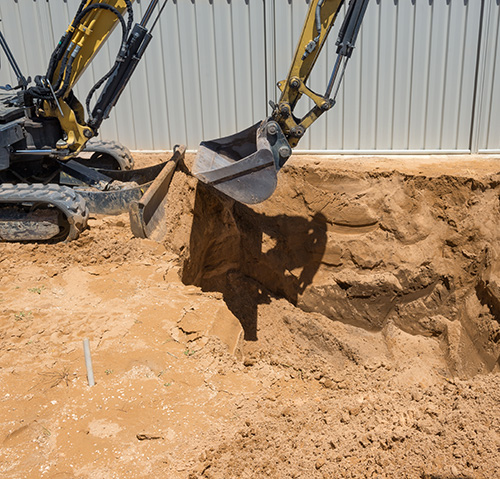 Excavation:
We possess the tools, skills and expertise necessary to excavate even the most challenging sites.
Slab repair:
If your concrete foundation has suffered damage, reach out to our team. We can repair damages of varying degrees—from patching cracks to re-pouring sections to restore stability.
Concrete drilling:
We'll help you drill your existing or new concrete foundation in Appleton, WI.
Concrete cutting:
Our team is capable of cutting and removing or altering established concrete foundations
Galvanized walls:
If you need to provide your walls with an extra measure of protection, be sure to ask for an estimate on galvanized walls.
For more than 35 years, we've demonstrated a commitment to providing high-quality concrete work at affordable rates. That's why we offer free service cost estimates and source our materials from trusted suppliers. As a locally-owned and -operated company, customer satisfaction is always our top priority.
Hire Foundation & Wall Contractors
Whether you're hoping to add on to your existing home or are in the process of constructing a new building on your property, you'll need a strong concrete foundation. Call the region's premier concrete contractors at 920-733-4108 today to receive a free cost estimate and reap the benefits of Lecker Construction LLC's extensive expertise with retaining block walls, pool liners, patio pavers, and more.