Lecker Construction, LLC is one of the foremost companies specializing in pool installation in Appleton, WI. We offer a wide range of pool services, designed to meet the needs of each and every one of our clients. Whether you're hoping to install a new swimming pool or are looking to enhance your existing one, you can count on us to provide you with the services you need.
From the decking around your pool, to installation of pool liners in Appleton, WI (more than 30 types), we're the one and only call you need to make to get the pool you've been dreaming of!
Pool Services
Lecker Construction, LLC, offers a wide range of swimming pool installation and care services, including: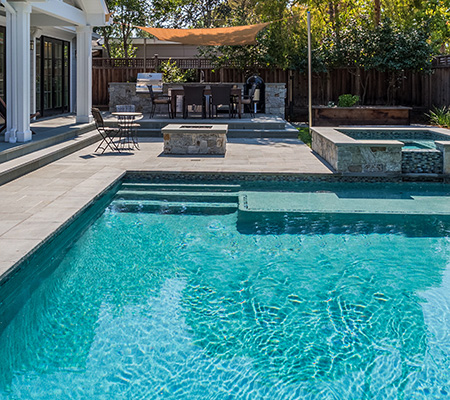 Pool installation:
We specialize in installing both in-ground and above-ground pools in Appleton, WI. We'll work with you to identify the best pool type and size based on the nature of your property and your personal expectations.
Pool maintenance:
Come to us for a wide range of pool maintenance services, including vinyl liner replacement and repair. If you've recently purchased an in-ground pool from us, we include a one-year warranty with the purchase price!
Pool repair:
Our company offers comprehensive pool repair.
If you need assistance fixing issues with the pool's concrete or its vinyl liner, count on us to provide you with a quick and effective fix.
We source all of our construction materials from some of the region's premier suppliers. Our skilled laborers are held to the most stringent construction standards possible and we pride ourselves on the quality of our final results.
Install a Swimming Pool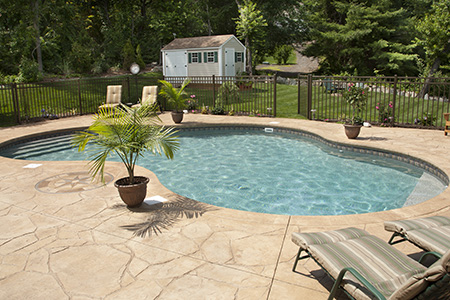 Add value to your property, enhance your quality of life and make the most of your summers by installing a new above-ground or in-ground swimming pool! Contact Lecker Construction, LLC today at 920-733-4108 to receive immediate help with all of your swimming pool needs. Don't forget, we offer free estimates!